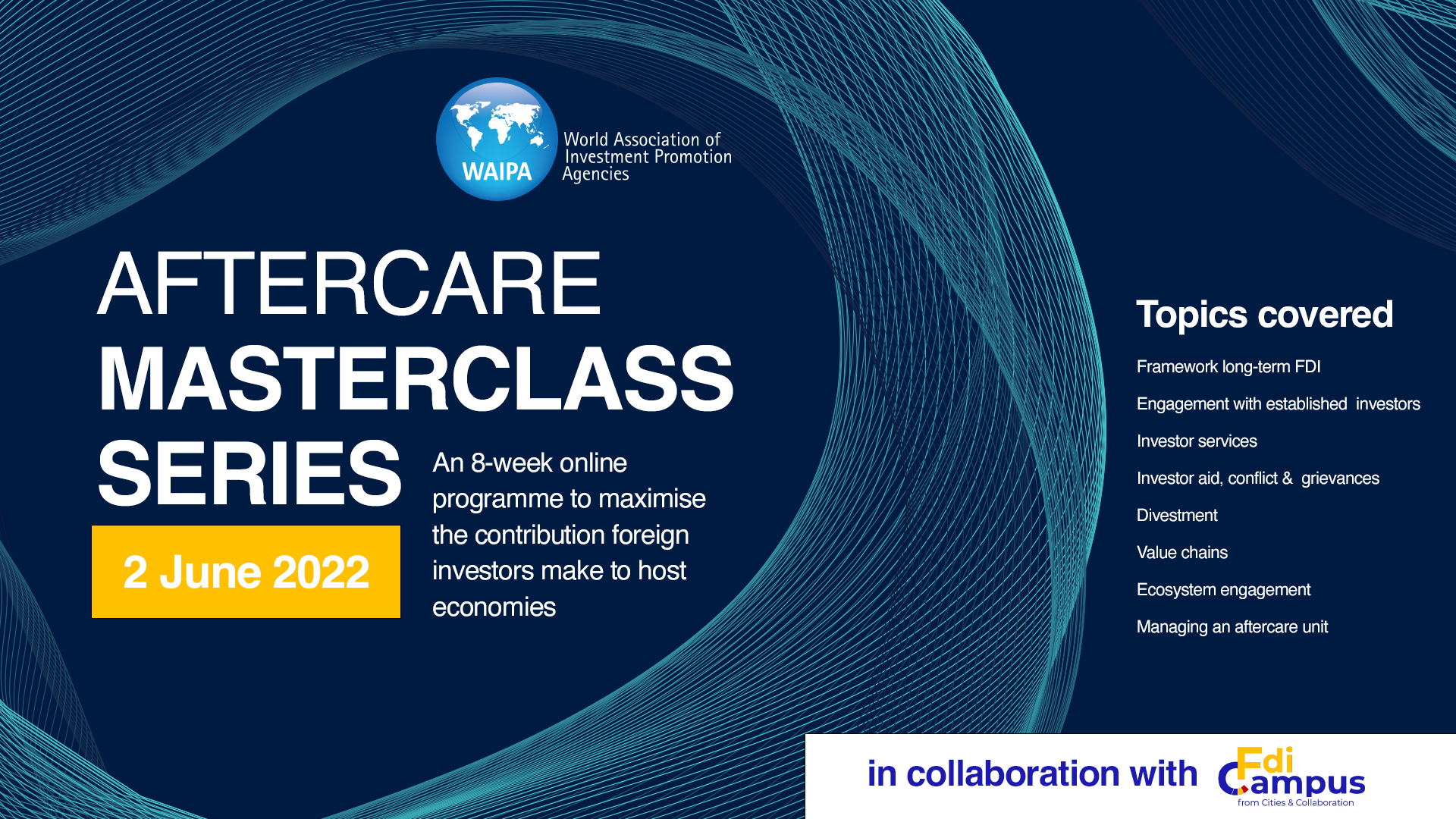 Aftercare Masterclass Series
The Aftercare Masterclass Series is a training program jointly organized between WAIPA and FdiCampus from Cities & Collaboration.
Post-investment is not a destination, but rather a journey to becoming a strong and resilient host economy that place foreign investors centre-stage of economic development. This series of 8 sessions equip participants with a 360 degree approach to post-investment, looking into the why, what and how of Aftercare, as well as how it links to other functions of FDI.
The online webinars will be conducted by renowned expert on aftercare Ms. Carolina Arriagada Peters, lead author of recently released book "Investment Aftercare Explained". Sessions will last up to 3 hours, with focus on content delivery, best practices, case studies and exercises.
Dates: 8 weeks starting June 2nd, 2022. Classes will be held every Thursday 2pm CET
For details and the full program, please
check out this page.