13-14.09.2022 - Geneva, Switzerland
World Investment Conference
Welcome to World Investment Conference
Hosted since 1995, the WAIPA World Investment Conference (WIC) is a forum where IPAs convene to address current economic and social issues that may affect global investment flows and other strategic and policy considerations. The Conference includes formal panel presentations, ample networking opportunities and social events for the members. Past panelists include global and business leaders, along with other influencers like economists and members of academia. The topics of the panels are selected based on current events and trends.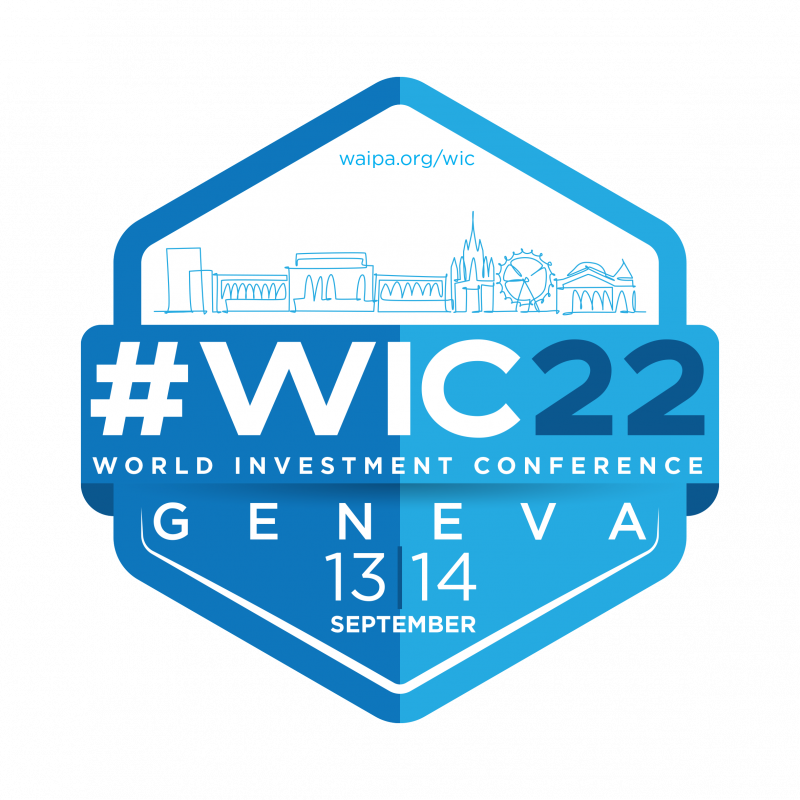 #WIC22 Speakers
More speakers are being added, stay tuned!
Deepak Bagla
Deepak Bagla has a professional career of over three decades, with the World Bank, Citibank, and Private Equity having responsibilities across Europe, Africa and Asia.
He is currently the Managing Director and CEO of Invest India, the National Investment Promotion and Facilitation Agency promoted by the Government of India. Invest India is also the executing agency for Start-up India and the Prime Minister's Science and Technology initiative.
He is a member of several High-level Government committees including Fintech and Innovation. Mr. Bagla was on the Investment Committee for the Government US $ 1.5 billion "Fund of Funds for Start-ups" and is on the Advisory Board of the Government $7 billion "Fund of Funds for MSMEs". He is the President of the Geneva based World Association of Investment Promotion Agencies with membership of 105 countries. He is also a special invitee of the Prime Minister's Science Technology & Innovation Advisory Council.
Mr Bagla has a bachelor's degree with Honors in Economics from St Stephens College, New Delhi and a dual Masters in International Diplomacy and International Trade and Finance from The School of Foreign Service, Georgetown University, Washington DC.
Mr. Bagla has been conferred "Grande Ufficiale dell'Ordine della Stella d'Italia" by the President of the Republic of Italy.
Escipion Oliveira Gomez
Mr. Oliveira assumed the position of Assistant Secretary-General of the Department of Structural Economic Transformation and Trade of the OACPS on July 7th, 2020.
Mr. Oliveira is a national of the Dominican Republic (DR) with 30 years of experience in drafting, managing, supervising, and evaluating multi-donor programs and projects for the creation and strengthening of Micro, Small and Medium-Sized Enterprises (MSMEs) and Business Support Organisations in the six OACPS regions at national, regional and all-ACP levels.
Before joining the OACPS, he served as Deputy Executive Director of the Caribbean Export Development Agency and this since 2011. During this period Mr. Oliveira acted as "Programme Manager" of the "Trade and Private Sector Components" of the 10th and 11th EDF Haiti-DR Bi-national Programmes. He also worked for Caribbean Export as "Manager of Special Projects" and "Manager of the 9th EDF Caribbean Trade and Private Sector Development Programme" (2008-2011).
He was Sector Coordinator for "Information & Communications Technologies" and "Tourism" as well as Regional Coordinator for Southern and Eastern Africa at the ACP-EU Centre for the Development of Enterprise (CDE) (2005-2008).
Mr. Oliveira worked as "Expert, Private Sector" at the OACPS Secretariat, contributing in the development of the first private sector development strategy of the Group and participating in the review of the Cotonou Agreement (2002 to 2005).
From 2000 to 2002 he assumed the role of Deputy Minister and Deputy National Authorizing Officer (NAO) of the DR; Under this responsibility he represented CARIFORUM on the "ACP Ministerial Trade Committee" and "Joint ACP-EC Ministerial Trade Committee" that negotiated the first phase of the ACP-EU Economic Partnership Agreement (EPA).
From 1997 to 2001, he was National Representative of CDE in DR and Director of the "Private Sector Support and Foreign Trade Department" at DR's NAO Bureau.
He was Economic Attaché of the DR Embassy to the European Union (EU) and the Kingdom of Belgium (1990-1997) and Director of the Dominican Tourism Office for the BENELUX countries (1994-1997).
He acted as professor of "DR-EU Relations" and "Trade Policy" at the Diplomatic and Consular Institute of DR's Ministry of Foreign Affairs (INESDYC) (2015-2018) and online trainer in "Rules of Origin" for Inter-American Institute for Social and Economic Development (INDES) (2014).
Mr. Oliveira holds Master's degree in Business Administration with a major in Finance (1994) and a Post Graduate Diploma in Business (1992) from "Université Catholique de Louvain" (UCL) (Belgium); a Bachelor's degree in Economics from the "Instituto Tecnológico de Santo Domingo" Dominican Republic (1990); and an internship in the European Commission's General Directorate for Development Cooperation DGVIII (1995).
[1] European Development Fund [1] Belgium, The Netherlands and Luxembourg
Cecile Billaux
Cécile Billaux has been working for the European Commission for more than 15 years holding various positions in relation to health, climate, development and trade. She joined DG DEVCO/INTPA as Head of the Private Sector, Trade and Investment Unit in end 2020. Before that, she worked for the cabinet of Trade Commissioner Phil Hogan and was previously Head of the Africa, Caribbean and Pacific (ACP) Unit in DG TRADE, European Commission.
She also worked as Deputy Head of Unit in charge of Agriculture and Sanitary and Phytosanitary (SPS) issues in DG TRADE where she contributed to remove barriers to trade for exports of agriculture products to third countries. In addition, she worked in the cabinet of the current EU Trade Commissioner Cécilia Malmström in the first half of her mandate, from 2014 to 2017, where she notably covered trade relationships with ACP countries, sustainable development and relations with the European Parliament. She also worked in DG Health and Consumer Protection (SANTE) during the first 4 years of her career in the European Commission.
Prior to working for the Commission, she worked in the private sector as a consultant in public affairs for major international companies. She is French and studied political sciences. She also holds a Master in Public Administration from the Harvard Kennedy School of government.
Guilhem Delon-Saumier
Guilhem joined OCO Global in March 2020 as a FDI analyst and is now working as a Project Manager
Guilhem has over 3 years of experience in Foreign Direct Investment, Business law, Trade and Business intelligence
Guilhem works for the French team of OCO in research, monitoring and analysis of territories, sectors and companies, and prospecting for investment projects
Guilhem has previously developed professional experiences in public law within a French local authority, and in business law with an Institute of Judicial Studies. Guilhem has a double degree in law and economics from the Universities of Rotterdam (Netherlands) and Hamburg (Germany), coupled with a Master of Science after six months spent at the Indira Gandhi Institute of Development Research (IGIDR) in Mumbai (India). He then specialized in business intelligence and holds a state title (RNCP) of "Consultant in Business Intelligence"
Vincent Raufast
Vincent joined OCO Global in May 2022 as the Director for Southern Europe& Africa Vincent has over 20 years of experience in foreign direct investment and international trade. He has worked on several occasions with LDCs – including: Ivory Coast, Togo, Guinea, Democratic Republic of the Congo…Prior to joining OCO, Vincent worked for more than 18 years at EY Advisory, where he has been in particular Project manager for the EY flagship reports "Attractiveness surveys" (Europe, Africa, India, Brazil…) since 2004.Vincent was an Associate Partner and leader of the International Location Advisory Services(ILAS)team at EY, assisting governments (including several LDCs) and investment promotion agencies in the definition of their attractiveness strategies and corporate clients in their site selection process. Vincent also developed an innovative service offering "EY Lead Analytics", a solution designed to help IPAs accelerate, increase and improve their pipeline of FDI leads. Clients include: UK Department of International Trade, Business France, Ministry of Investment of Saudi Arabia, etc. Vincent has led 10 to 15 international site selection assessments per year for corporate clients, primarily in EMEIA (including LDCs) and LATAM, for Manufacturing, Research & Development, Shared Service Centres and Headquarters projects.
Pilar Madrigal
PILAR MADRIGAL
Director, Investment Advisory
Costa Rican Investment Promotion Agency
Pilar Madrigal is the Director of the Investment Advisory at CINDE.
She is an accomplished and strategic-minded professional with comprehensive experience in planning and executing investment promotion and focusing on industry development to create sustainable economic growth. Pilar has worked in CINDE for 24 years. Prior to her current role, she has been Director of International Affairs and Investment Promotion Executive.
In her current role Director of the Investment Advisory, she not only oversees the department's strategy and activities, but she also has restructured and improved the department in order to transform functions from sales role to a strategic advisor role. Furthermore, she has developed and executed strategic alliances with C-Level Executives, site selectors, and other members who can bring significant value to companies trying to find the optimal location to expand their operations.
Prior to joining CINDE, Pilar was appointed as Third Secretary to the United Nations.  It was during that period that Costa Rica held both the Presidency of the Group of the 77 (G-77) and of the United Nations Security Council.
Pilar studied marketing at the Universidad Internacional de las Américas.
Matthew Stephenson
Matthew Stephenson is Head of Investment Policy and Practice at the World Economic Forum, where he manages the Global Investment Policy and Practice initiative, including projects in four countries. He has helped develop the concept of Digital FDI, the first toolkit on outward FDI, measures to increase sustainable investment, and SusTech, or leveraging technologies for sustainable development. Previously he worked at the International Finance Corporation on advisory services for investment policy, where he led the workstream on outward FDI, and co-authored the World Bank Group's first publication on outward FDI. He has also worked at the OECD on Africa and on investment and was a diplomat with the U.S. Department of State, where he led the economic team on Afghanistan and managed economic programs in the Middle East. He is a member of the T20 Task Force on Trade, Investment & Growth and T20 Task Force on Digital Transformation, providing policy proposals to the G20. He is also co-chair of the Investment Facilitation Commentary Group, which advises the WTO, represents the World Economic Forum at APEC's Investment Expert Group, and part of the U.S. Speaker Program through which the U.S. Department of State sends experts to speak around the world. Matthew has a PhD from the Graduate Institute of International and Development Studies in Geneva, a masters from the Harvard Kennedy School, and a bachelors from the University of Oxford.
Geraint John
Geraint leads the Interos Resilience Lab team, generating data-driven insights, research and analysis on supply chain disruptions, topical issues and best practices for supply chain risk management.
Geraint was previously a Vice President of Supply Chain Research and Advisory at Gartner, where he worked with senior executives at leading commercial and government organizations through written research, case studies, webinars, inquiry calls, strategy sessions, roundtables and event presentations. His specific areas of focus were sourcing and procurement, supplier relationship management and collaboration, supply chain risk and resilience, and digital transformation.
Prior to Gartner and SCM World, a startup he joined in 2012 and which Gartner acquired in 2016, Geraint was an Executive Consultant at State of Flux, a procurement and supply chain consultancy, where he specialised in supplier relationship management research, training and process design projects for clients in sectors ranging from mobile telecoms to consumer goods and financial services. Geraint also led the firm's annual global SRM benchmarking study.
The majority of Geraint's career has been as a journalist and editor in the magazine publishing industry. He spent more than a decade covering the global procurement community as founding Editor of CPO Agenda, an international business review for procurement leaders launched in the spring of 2005. Before that, he spent five years as Editor-in-Chief of Supply Management, the UK's biggest circulation procurement magazine.
Geraint holds a BA degree in Economics and Politics from the University of Warwick and a postgraduate diploma in periodical journalism from City University, London. He is married with two teenage sons and lives in London, UK.
Todd Greene
Todd Greene is an institute fellow and the executive director of WorkRise, a research-to-action network focused on jobs, workers, and mobility hosted by the Urban Institute.  WorkRise funds research on promising practices, policies, and programs as well as undertakes foundational research on labor market trends with the aim of strengthening employers, informing policymaking and practices, and providing genuine economic mobility and security for workers.
Prior to joining Urban in January 2021, Greene was executive director of the Atlanta University Center Consortium Inc. (AUCC), the world's oldest and largest consortium of historically black colleges and universities. Under Greene's leadership, AUCC engaged in thought leadership, collaboration, and strategic innovation for each member institution (Clark Atlanta University, Morehouse College, Morehouse School of Medicine and Spelman College) and for all members collectively.  He led a team focused on enhancing academic opportunities and other educational experiences for students, forging interdisciplinary research, and catalyzing a broad economic development agenda.  He oversaw numerous programs and initiatives including the AUC Data Science Initiative, the Dual Degree Engineering Program, and the AUC Career Services Office.  He also provided leadership for the University Community Development Corporation, an organization focused on creating sustainable communities through economic and social development initiatives.
For more than 10 years, Greene served as a vice president in the research division of the Federal Reserve Bank of Atlanta. He led the economic and community development department, responsible for a range of research, policy, and outreach initiatives to promote inclusive economic growth, including community and economic development finance, small business access to credit, affordable housing strategies, and human capital and workforce development.  At a national level, Greene founded and led the Federal Reserve System's Human Capital/Workforce Development Working Group and conceived of and oversaw the creation of the Federal Reserve Center for Workforce and Economic Opportunity.
Previously, Greene was a member of the general faculty at Georgia Institute of Technology, where he served as director of centers and programs related to applied economic development including the Community Policy and Research Services Group; the Center for Economic Development Studies; the Center for Manufacturing Information Technology; and the Program in Science, Technology and Innovation Policy.  He also had oversight for Georgia Tech's professional development courses for economic developers.
Greene is a noted thought leader and expert on the intersection of economic development, workforce development, and community development and is a frequent speaker at conferences in the U.S. and abroad.  He has published numerous articles and is the co-editor of two books- Transforming U.S. Workforce Development Policies for the 21st Century (2015) and Investing in America's Workforce: Improving Outcomes for Workers and Employers (2018).
Greene is chairman of the board of directors of the International Economic Development Council and is also chair of the National Advisory Board for the Heldrich Center for Workforce Development.  Greene's other current board service include the Corporation for a Skilled Workforce, and Invest Atlanta (the city of Atlanta's economic development agency). He is also a member and past chairman of the Georgia Economic Developers Association.   Greene is a certified economic developer (CEcD).  He is an alumnus of the 2003 Leadership Buckhead, 2009 Leadership Georgia, and 2011 Leadership Atlanta programs.
Greene earned his undergraduate degree from Harvard University and master's degrees from Washington University and Georgia State University. He has completed executive education programs at Stanford University Graduate School of Business and Universidad ESAN (Lima, Peru).
James Zhan
James Zhan has been Director of Investment and Enterprise at the United Nations Conference on Trade and Development (UNCTAD) since 2009. He also leads the preparation of the annual UN World Investment Report.
Dr. Zhan has rich experience and expertise in trade, investment, technology, entrepreneurship, corporate governance, business facilitation and national development strategies. He has directed extensive research and policy analysis on key emerging issues, facilitated the formulation of outcomes at various summits (e.g. UN, G20, G7, ACP, APEC, BRICS, Commonwealth), and provided technical assistance to governments and institutions (including cabinets and parliaments) in over 160 countries.
Dr. Zhan led the formulation of global guidelines for the new generation of investment policies, which have been used by over 100 countries. These include the Investment Policy Framework for Sustainable Development, Roadmap for Reforming International Investment Governance, Global Investment Facilitation Action Menu, Guiding Principles for Global Investment Policymaking, and Entrepreneurship Policy Framework. He has been providing guidance for the UN Sustainable Stock Exchanges Initiative (with all major stock exchanges worldwide as its members). He initiated the establishment of the UNCTAD World Investment Forum in 2008.
Dr. Zhan is Trade and Investment Council member of the World Economic Forum, and chief strategist for the World Association of Investment Promotion Agencies. He is also editor-in-chief of the journal Transnational Corporations. He has held a number of advisory positions with academic institutions, including Cambridge University, Columbia University Geneva University, and was research fellow at Oxford University. He has published extensively on trade and investment-related economic and legal issues. He is a regular speaker at high-level policy, academic and business forums, as well as parliaments. He appears frequently in international media outlets.
Shannon Olsson
Born in the rural St. Lawrence Valley of New York State, Prof. Shannon Olsson has travelled across four countries and three continents to dedicate herself to listening to nature's chemical conversations across India's diverse ecosystems. Her science is committed to laying the foundation for a sustainable India, and her recent studies address ecological agriculture in India's coffee plantations, the impact of air pollution on our wild animals and insects, the effect of climate change on our ecosystem services, and the bioremediation of our ocean microplastics by marine sponges. A Fulbright Scholar, Ramanujan, and INK Fellow, Shannon's research has been featured by CNN, Inverse, Cosmos, TEDx, Syntalk, Sci-Illustrate, Dublin Science Gallery, V&A London, Chemical and Engineering News, and the DST Science Express train. Since 2014, Shannon has been a faculty member of National Centre for Biological Sciences, Tata Institute of Fundamental Research. After slowly observing her beautiful field sites across India disappear due to climate change, development, or degradation, she realized that as a scientist, she had a choice. Either she could keep studying biodiversity until it disappeared, or she could work with others to find a better way to preserve our ecosystems for the future. That's when she had the chance to meet the Principal Scientific Adviser to the Government of India. With his advice and encouragement, she started the echo network, an international social innovation partnership with the specific focus of increasing scientific awareness, engagement, and insight for sustaining India's human and environmental ecosystems. Shannon is, among other pursuits, currently a co-PI in the Biodiversity Collaborative, a founding member of ECOBARI (Ecosystem-based Adaptation for Resilient Incomes) and Global Director of the echo network. She also serves through the echo network's international hub as Special Scientific Envoy to India with the Danish Academy of Technical Sciences (ATV) in close collaboration with the Danish Innovation Center in India (under the auspices of the MFA and the MHER)
Marcos Neto
Marcos Athias Neto joined UNDP in February 2013 and has since led UNDP's global work on private sector development and foundations, first at UNDP's headquarters in New York and then, from November 2014, as head of the Istanbul International Center for Private Sector in Development (IICPSD). In April 2019, Marcos returned to New York to lead the establishment and management of UNDP's new Sustainable Finance Hub.
Marcos led the development of UNDP's new private sector strategy and its offers on SDG Finance. He co-chairs the executive boards of the Business Call To Action and the Connecting Business Initiative. Apart from his role at UNDP, Marcos also serves on the Supervisory Boards of CARE International and the Museum of Tomorrow International.
Over the past 25 years, Marcos has been a leader in sustainable development, poverty eradication and multi-stakeholder partnership building. He is a passionate advocate for the Sustainable Development Goals.
Prior to joining UNDP, Marcos spent 17 years at CARE International. During his tenure at CARE International, Marcos served in numerous roles including Regional Manager for Asia and Latin America at CARE UK, Executive Director of CARE Brasil, and Program Director in Central America.
Marcos has lived and worked in Central and South America, Europe and the United States and has also worked in Asia, Middle East and Africa. He is a lawyer by training, with a Master of Laws from the School of Oriental and African Studies (SOAS) at the University of London. Marcos is married and has two children.
Laurent Sansoucy
Laurent Sansoucy
Director, OCO Global (Paris, France)
Laurent joined OCO Global, a leading advisory firm for International Trade & Investment Services, in 2006 to open and lead its operations in Paris, France, and to develop the French-, Spanish- and Italian speaking markets. Prior to joining OCO Global, Laurent worked in a variety of foreign investment international strategy and sales & marketing positions spanning both consultancy (Arthur Andersen) and senior IPA/EDO management: for 9 years Director of Italy for the Invest in France Agency (fka AFII/DATAR, now Business France) and for 5 years Director of Marketing & Investment Generation at the Western France Investment Promotion Agency, Ouest-Atlantique. Laurent has worked in Western Europe, North & South America, East Asia, Middle East and Africa, and has cultivated networks and knowledge of doing business in these areas. Strategy work overseas has included inward investment, greenfield and acquisition support, corporate location and investment framework evaluation. Laurent has also been on many occasions a conference speaker on subjects regarding Foreign direct investment, Economic development, Place marketing and Corporate location issues. Government clients include: DIT (United Kingdom), Business France (France), ICE/ITA (Italy), Invest in Finland (Finland), SGE (Switzerland), MITA (Malta), JETRO (Japan), InvestHK (Hong Kong), Austrade (Australia), Invest in Canada (Canada), Enterprise Florida, Missouri DED, City of San-Jose (USA), CORFO (Chile), Uruguay XXI (Uruguay), FIPA (Tunisia), AMDI (Morocco), UIA (Uganda), SAGIA (Saudi Arabia), EDB (Bahrain)… Companies assisted (200+) include: from France: ATR, SAFT, Safran, Daher, Thales, Dassault Aviation, Renault, AXA… from Italy: FIAT (Teksid, Iveco…), Pirelli, Ariston-Thermo, Bormioli-Rocco, Lucart, Sinterama… others: Chromalloy, Lydall (USA), Rohm LSI, Dai Nippon Printing (Japan), Elektrobit (Finland)… Laurent has a Master ("Ingénieur") from Institut Agro-ENSA Rennes / AgroParisTech-INA ParisGrignon (France).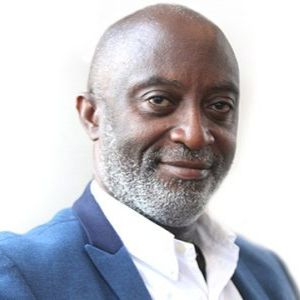 Yofi Grant
CEO, Ghana Investment Promotion Centre (GIPC)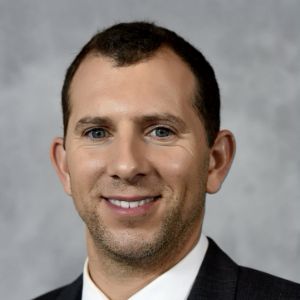 Henry Loewendahl
Group CEO, WAVTEQ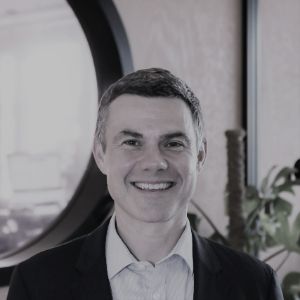 Andreas Dressler
FDI advisor & MD, Location Decisions & FDI Center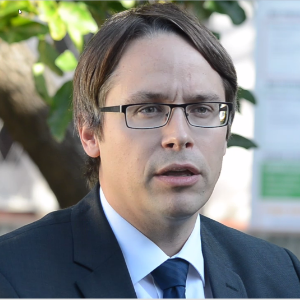 Stefan Kratzsch
Investment and Technology Promotion Division, UNIDO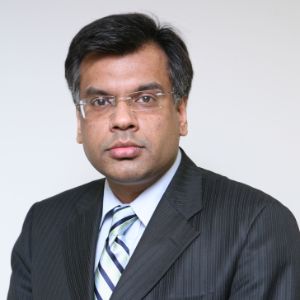 Vivek Lall
Chief Executive, General Atomics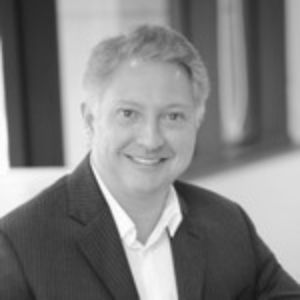 Fernando A. Loureiro
Executive Director, Latin America, Africa Government Affairs, Intel
Agenda
Here is the agenda for WIC. Click the other tabs to view other days.
09:00 – 15:00  Room 4
Capacity building for Francophone LDCs (WAIPA-EIF-IsDB Project) Day 1 (Day 2 is on 15/9/2022)
---
13:00 – 18:00 
Fondation Campus Biotech Geneva (location)
---
13:45- 14:45 Room 3
---
15:00 – 16:15  Room 3
---
16:30 – 17:45  Room 3
Masterclass by WAVTEQ: "How to incorporate SDGs and ESGs into IPAs" 
---
18:00 – 19:00
WIC Welcoming Reception
9:00 – 11:00  Room 3
Steering Committee Meeting (Steering Committee members only) 
---
From 10:00 am
Registration & Badge Collection 
---
10:00 – 11:00
---
11:15 – 13:00  Plenary A
General Assembly Meeting (Members Only)
---
13:00 – 14:00
Networking Lunch
---
14:00 – 15:30  Plenary B
---
15:30 – 16:00 pm
Networking Break
---
16:00 – 18:00
LDC IPA Roundtable:
16:00-17:00: Francophone LDCs IPA Roundtable – "What are the recent ("post-covid") investment trends? What impact for IPA in their long-term strategy?"
17:00-18:00: Introductory to Executive IPA college
---
19:00 – 20:30 pm
9:00 – 10:30
Opening Ceremony
---
10:30 – 12:00 Session one
---
12:00 – 13:00
Networking Lunch
---
13:00 – 14:30 Session 2
---
14:30 – 15:00
Networking Break
---
15:00 – 16:30 Session 3
---
16:30 – 17:00
Networking Break
---
17:00 – 18:30 Session 4
Masterclass by Shannon Olsson: Transforming Communities through Social & Frugal Innovation
Social innovation and social entrepreneurship create new solutions to improve the wellbeing of human and environmental ecosystems through systemic change. In fewer words it involves innovating society itself. This session will cover the role and impact of utilizing social innovation to address current large-scale issues faced by participating countries.
The Masterclass will also highlight the role of social innovation in solving real-life problems and success stories of various initiatives that have helped Governments address pressing problems. The guiding line of the Masterclass is expected to include the following topics:
· Understanding the impact of social innovation in addressing real-life problems in the world
· Creating awareness on how social innovation can be used to address system-wide issues such as the SDGs
· Introducing techniques of social innovation into IPA and innovation Agency planning and practice.
· Sharing success stories to inspire people to incorporate social innovation organizations and entrepreneurs into investment strategies.
Session Outcomes
This session would provide practical guidance to IPAs and other institutions with a mandate in investment promotion and facilitation to address the challenges in creating effective social innovation ecosystems and strategic thinking to building a vibrant economy in line with national and regional development priorities and the Sustainable Development Goals.
· Advocating means to overcome the wide gap between scale of problems and the number of solutions available
· Addressing the sustainability challenge of social enterprises
· Leveraging knowledge to create robust business models
· Creating communities of practice to sustain solutions and drive further innovation.
---
Masterclass Speaker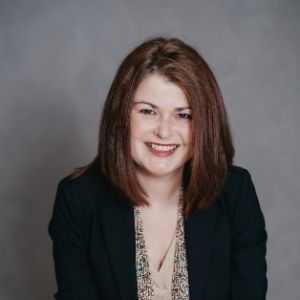 Global Director, The Echo Network
Masterclass by FDI Center: "What investors need and how to provide it"
This session will offer an open and comprehensive insight into how corporate investors make international expansion and location decisions. Participants will learn about their key requirements, the factors that influence their decisions and how IPAs can respond to their needs. The session will allow you to become more responsive to investors, tailor your IPA's support to what is most important to them and help you to win projects based on the value you deliver.This session will offer an open and comprehensive insight into how corporate investors make international expansion and location decisions. Participants will learn about their key requirements, the factors that influence their decisions and how IPAs can respond to their needs. The session will allow you to become more responsive to investors, tailor your IPA's support to what is most important to them and help you to win projects based on the value you deliver.
UNIDO Workshop
UNIDO Theme: "The African, Caribbean and Pacific (ACP) region represents a diverse set of countries with different industrial competitive advantages and value chain configurations in the global context of the (post)-pandemic phase of COVID-19 and the Fourth Industrial Revolution (4IR). This poses opportunities as well as challenges for investment facilitation and promotion efforts which are spearheaded by national and sub-national investment promotion agencies (IPAs).
The session will present fresh empirical results from the 2022 Survey for ACP IPAs that is being undertaken between WAIPA and its partner, the United Nations Industrial Development Organization. The findings of the Survey will contribute towards a better understanding of emerging IPA strategies and capacity building needs, with a specific focus on the application of digital and data-driven technologies as cornerstones of a more agile and effective investment promotion efforts.
In this context, UNIDO will present implementation progress from the "ACP Business-Friendly: supporting value chains through inclusive policies, investment promotion and alliances" Programme funded by the European Union and the Organization of African, Caribbean and Pacific States (OACPS). The session will also see the official launch of the cloud-based, digital Invest-in-ACP Platform  which will bring a fundamental change in how ACP IPAs promote investment opportunities in their countries and related regions, also supporting investment mobilization efforts of domestic SMEs via traditional and new forms of finance."
Session 1: Digital FDI
With the world of work profoundly impacted by Covid-19 more and more companies embraced digital solutions. Statistics show that with almost 60% almost two thirds of the world's population is online, with a staggering 4.32 billion (92,6%) accessing the web through their mobile devices. As such digitalization and the recent acceleration of digital tools and services due to the pandemic has and will continue to have a significant impact on foreign direct investments and the world of work.
Yet numerous challenges remain for governments to implement the right strategies and policies to on the one hand attract more investment in digital FDI but also hence on the other hand reap the benefits of this increased digitalization.  Moreover, as digitalization has a great impact on the labour market, talent creation and an increased impact on almost all sectors, investment promotion agencies (IPAs) are ideally placed to spearhead this process in advising their respective governments on this issue and to also use digital tools to increase the effectiveness and efficiency of their services.
This session aims to explore what policies and regulations governments can put in place to attract these digital investments, how digital FDI can enable projects, which sectors are digital enablers and what the role of IPAs in this process can be and how IPAs and companies together can embrace digital tools. Moreover, the session will aim to shed light on which policies, regulations and measures are needed to create digital friendly investment climates to attract digital FDI.
Session 2: Impact FDI and Sustainability
The most recent joint WAIPA-World Bank Global Survey on the State of Investment Promotion Agencies shows that the sustainable development goals (SDGs) and the promotion of the SDGs becomes increasingly important for IPAs. As the SDGs as well as the green shift offer tremendous chances for countries and regions, IPAs play a critical role in advising governments on upcoming prospects and opportunities. As such also impact investment, i.e., investments that next to a financial return predominantly aim for a measurable social and environmental impact become increasingly important in the portfolio of IPAs. Hence, e.g., WAIPA together with UNIDO presented an online training program on UNIDO's Knowledge Hub.
This panel will explore hence how IPAs can measure the impact of investments by specifically looking e.g., at OECD's FDI Quality indicators. Moreover, it will aim to look at the positive and negative impact of FDI, its reasons and how to deal with it, as well as what IPAs can do to help investors and why the sustainability factor will become even more important in the near future.
Session 3: Onshoring, Nearshoring and re-shifted GVCs
The global Covid-19 pandemic disrupted the global value chains (GVCs) globally considerably. While GVCs are a strong driver for growth, development, and job creation, particularly for developing countries numerous challenges exist. Moreover, the current pandemic reinforced the trends of on- and nearshoring, with investors seeking ways to mitigate risks. Yet what implications will this rethinking of location footprints and regionalization and localization mean for the work of IPAs in particular?
Therefore, this panel will explore the role of GVCs in the generation of growth and integration, it will also explore the role of IPAs in this, as well as what IPAs can do to support investors in onshoring or nearshoring exercises. Furthermore, it will aim to discuss what this means for FDI in general, what factors help in determining GVCs strategies and trends and what this means for GVCs. Finally, this panel will aim to discuss how innovation policies could leverage windows of opportunity to attract much-needed GVCs investments while building local production capabilities, and higher quality jobs and the future of GVCs in general.
Session 4: Creating & crafting investable projects
Trillions of dollars are needed to close the investment gap. One of the ways to close this gap would be by attracting private finance. To attract these, investment pipelines must be of high-quality, standardised and conceptualized in a way to make them investable.
The relevant institutions, often IPAs, need to be equipped with the right skills sets and capacities to identify and created these opportunities for investors. Next to the quality of these projects also sustainability factors play an increasing role. As such international partnerships can ensure technical cooperation and mutual support to prepare model project proposals and can be helpful by giving advice on project financing, incentives and risk management.
Therefore, this panel aims to look at how these international partnerships can support the relevant institutions in their capacities to create and craft investable projects by sharing technical assistance and best practices and how IPAs can be hence of an even more critical partner to investors. It will look at what makes projects investable and how to present them to funding institutions. Finally, it will aim to explore how to measure the benefits of the projects to stakeholders as well as the look at links between project scope and business changes.
WIC is the FDI platform for IPAs
For 25+ years and counting, World Investment Conference welcomes ministers, business and government leaders, general directors, CEOs, global institutions officials, FDI and economic professionals, from all around the world, where they build relationships, explore opportunities and possibilities for better economies and communities.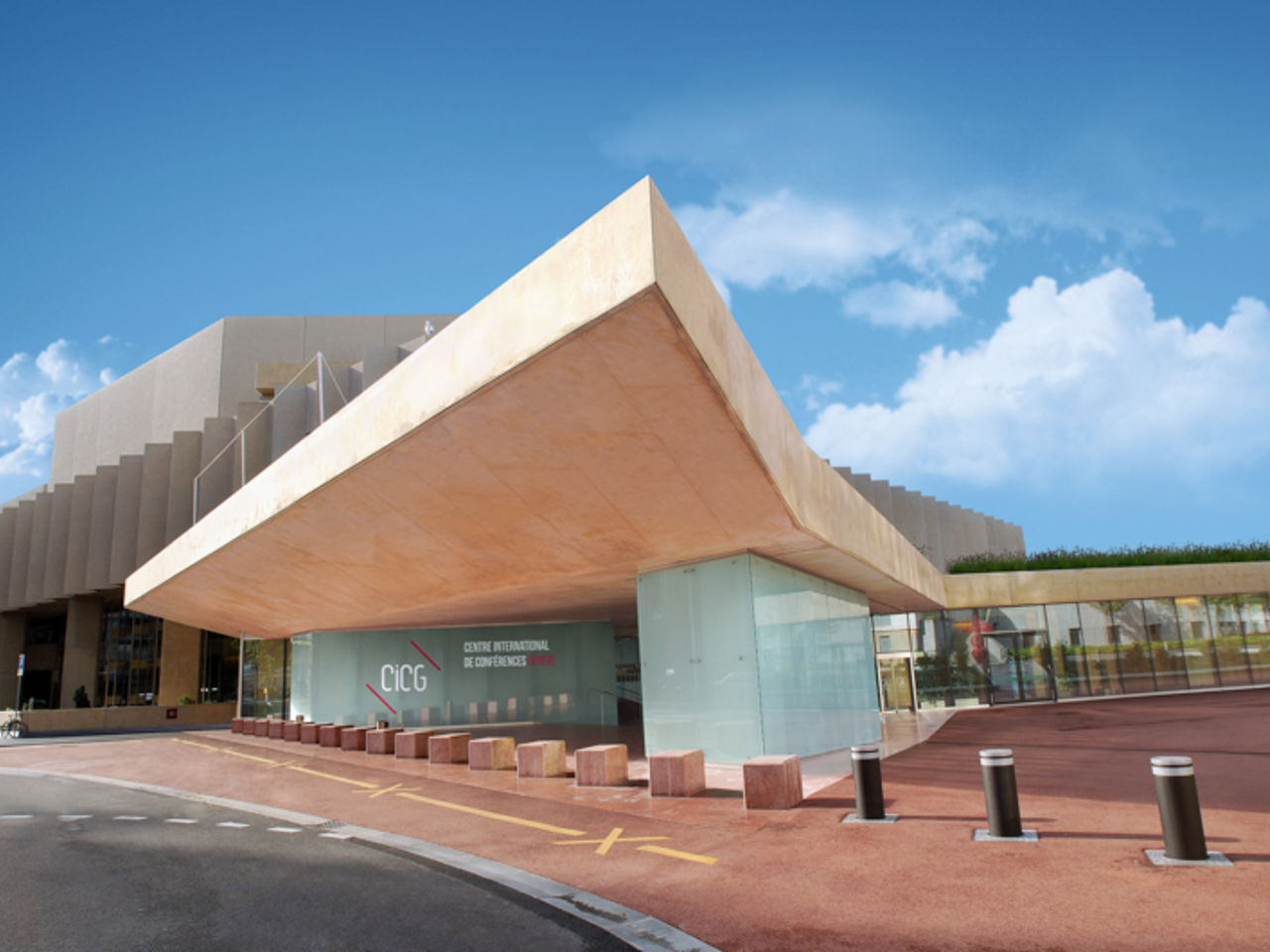 Use the hashtag to share your thoughts, takeaways, images & videos!
Sponsors 
The 26th WAIPA World Investment Conference offers you the chance to access not only IPAs from all over the world; but also, high ranking government officials, development sector leaders, decision makers as well as senior private sector representatives.
Be sure to reserve a sponsorship package. For more information, check the image or from
 here.