ABOUT WAIPA
The World Association of Investment Promotion Agencies (WAIPA) was created in 1995. It was established as an Association under Swiss law. It has been registered in Geneva, as a non-governmental organization. From its very inception, WAIPA has represented an ever growing number of Member agencies. Through its wide range of activities, WAIPA provides the opportunity for investment promotion agencies (IPAs) to network and exchange best practices in investment promotion. WAIPA has always dedicated, and continues to dedicate, time and effort towards building the human resources capacity of its Member agencies. Membership is open to any agency, government body or entity whose prime function is "to promote any country, political sub-division of a country or other uncontested territory, as a destination for, or as source of investments".
MESSAGE FROM PRESIDENT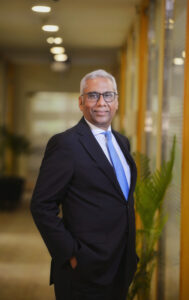 As the world emerges from the pandemic, collaboration and innovation takes the centre stage to the path of economic recovery. The critical role of Foreign Direct Investment (FDI) in aiding economic recovery is well acknowledged.
Our vision is to make WAIPA a central platform for its members to meet the challenges of the 21st century and to make them future ready.
WAIPA is well positioned to meet the aspirations of its member countries and their citizens by – creating a collaborative environment to share knowledge and best practices, fostering trust to promote innovation and nurturing partnerships to explore new horizons towards a collective sustainable, and equitable future!
SEASON'S GREETINGS
On behalf of the WAIPA Steering Committee and the Permanent Secretariat, I wish each of our members, our partners and our consultative committee members, and their families across the globe, a merry Christmas!
As we conclude another eventful year in our human history, the world is now moving towards a safer and healthier space. This is made possible only because of the collaborative efforts of all stakeholders including the governments and the citizens and with right interventions like vaccinations and economic interventions.
At WAIPA, we look forward to a great New Year where we play a more defining role in bringing our community together to work towards to achieve equitable, sustainable growth for all. We look forward to making WAIPA a great platform to reckon, to partner, to collaborate, to share and to celebrate success.
Once again, a merry Christmas and a safe, happy holidays!
WAIPA
INDI, which was founded on May 30, 1968, and has a 53-year history, has played a critical role in the growth of the Minas Gerais economy. Its initial objective was to draft an action [...]
WAIPA
Dear North America /respectively South Asia/ WAIPA Members, We would like to inform you that the positions for the regional directorship of North America and South Asia remain vacant. Therefore we hereby invite all [...]
WAIPA
It is our great pleasure to announce and kindly invite you to take a look at the agenda of the activities that are going to be held this year in the investment promotion field. [...]
Policy reforms need to address low financial returns which hamper the contribution of FDI to sustainable development. 
To many observers, multinational corporations seem to have considerable clout. Sophisticated global value chains criss-cross the planet and have an impact on numerous sectors of economic activity, the environment and labour markets. Consequently, governments and civil society have called on international business to make a more meaningful contribution to the advancement of sustainable development and the fight against climate change.
Some of these calls are motivated by concerns about business conduct, […]
IPAs have their work cut out for them as they grapple with huge upheavals in the investment landscape. Bostjan Skalar, CEO of the World Association of Investment Promotion Agencies, pinpoints five disruptors they face.
Investment promotion agencies (IPAs) are the organisations charged with attracting and facilitating inward investment and therefore play an essential role in international economic development and growth. The past year has not been an easy one for IPAs, and they must adapt to a market in great flux and carve out an entirely new paradigm for successful investment […]
Investment promotion agencies (IPAs) around the world are demonstrating their criticality as we begin the recovery from COVID-19.
There is still plenty of interest in FDI worldwide.
By focusing on engagement with partners, IPAs can help their economies emerge stronger from the crisis.
The COVID-19 crisis has brought to light the critical role of investment promotion agencies (IPAs), who have had to demonstrate agility and reactiveness in supporting the needs of investors.
This is supported by UNCTAD data, which reports that 77% […]