Publication of the Investment Promotion Agency (IPA) Toolbox
Have you ever wondered how to improve investment promotion, investment facilitation or after care services for investors? Do you want to know how to set up an effective monitoring system for investments?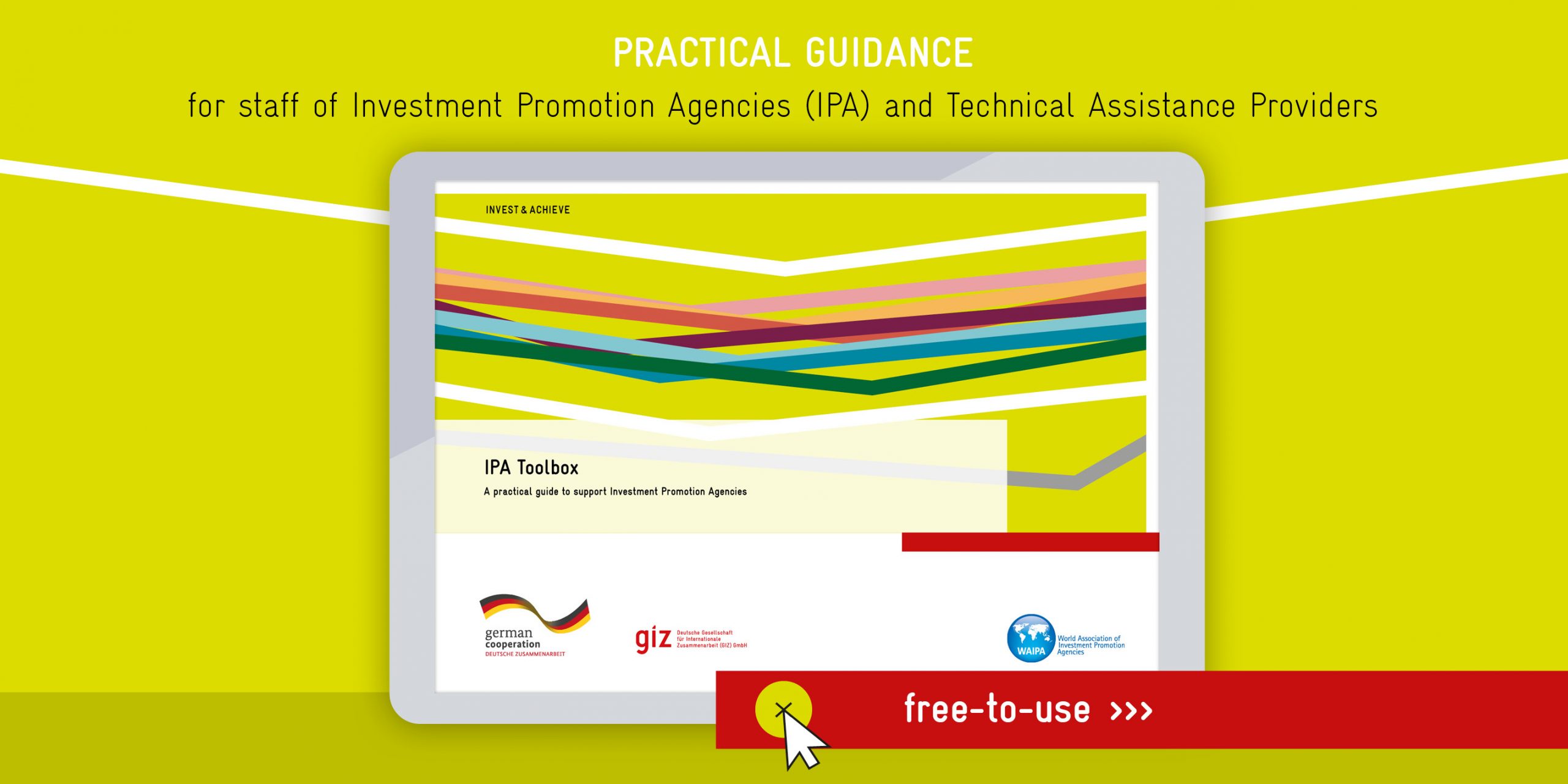 Then read the new Investment Promotion Agency (IPA) Toolbox! The free-to-use IPA Toolbox offers practical guidance for IPA staff as well as for staff of technical assistance providers. Its modular approach covers a range of important subjects facing IPAs and their partners.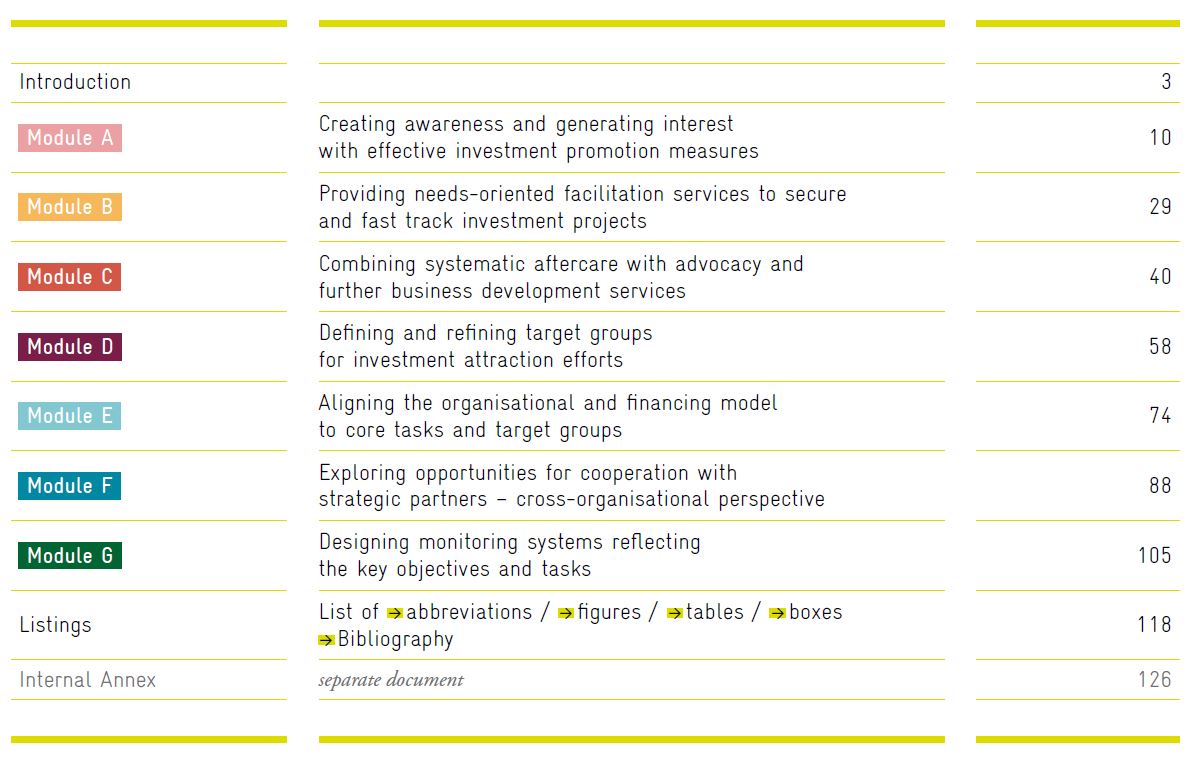 The IPA Toolbox was commissioned by the Deutsche Gesellschaft für Internationale Zusammenarbeit (GIZ) GmbH on behalf of the German Federal Ministry for Economic Cooperation and Development (BMZ) and in cooperation with the World Association of Investment Promotion Agencies (WAIPA).