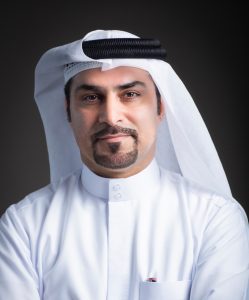 Dear WAIPA Members,
I hope that you, your families and your colleagues are safe and well.
Today, the newly elected WAIPA Steering Committee members will convene, virtually, to review where we are today and create a path forward to deliver on WAIPA's promise to serve IPAs and advocate your role, influence and positive impact on our communities, cities and nations. A promise that I have been committed to, over the years to transform our cooperation to a lasting and meaningful partnerships.
Our meeting is being held during an unprecedented crisis, presenting challenges for people, businesses and governments worldwide. We are all attempting to adjust to new realities and constraints on how we remain safe, work and collaborate. I am not going to restate what you already know, so allow me to get right to the topic at hand, as economic developers, how are we going to keep moving forward?
First: The Coronavirus threat is the reality of the moment
While the news is bad, and no one could have prepared for or understood fully the impact of a public health crisis of that magnitude and none of us know how long this crisis will last, it is clear that the worst scenarios can be successfully mitigated, if we stop the spread.
Likewise, the expected drop on global FDI flows this year is not inevitable. If IPAs adapt and carry on with focus on the unique value created through FDI projects, we will come out on the other end in a stronger position. Many IPAs have started to engage in meaningful ways with investors, to provide the support, guidance and clarity needed to restore Investors' confidence.
Second: The world is united. Finally.
The world is a competitive place and we know that IPAs compete to benefit their immediate communities, but the current crisis proves that we can't remain competitive while our shared future is at stake. Today the world is united in gratitude and deep appreciation to health workers and other unsung heroes who truly make a difference in keeping us safe and well. IPAs must be united as well in celebrating the contributions of businesses big and small who made our life possible in these challenging times.
Let's be united in supporting businesses that deliver on the promise of a sustainable and prosperous future for all. Let the personal tragedy for those who have lost loved ones, guide our work moving forward to help accelerate and facilitate new partnerships, policies and incentives to accelerate FDI flows into the healthcare sector worldwide for the benefit of humanity.
Third: This is WAIPA's finest hour
The current global crisis marks the start of a decade with a call for action for all IPAs. We can make our response to this crisis our finest hour. Let's make 2020 the year that WAIPA sets an example for global collaboration by coming together to:
Set a new agenda for the Future of FDI
Strengthen and expand WAIPA's, services, institutional role and global standing for the benefit of WAIPA Members
Foster regional and global partnerships to facilitate FDI flows into SDGs-oriented projects
I take this opportunity to reiterate our long-standing commitment to develop and fund programs to strengthen WAIPA's members' capacity through the "IPAs Capacity 2030" program in partnership with Hamdan Centre for the Future of Investment (HCFI). With focus on building the professional, institutional and market capacity needed to realize an opportunity of over US$ 15 trillion in Impact FDI into SDGs related projects by 2030.
Meanwhile, I look forward to work with my colleagues, members of the Steering Committee, to develop a new WAIPA strategy and a roadmap to guide the future of WAIPA's services, partnerships and governance. I also take this opportunity to thank WAIPA's Permanent Secretariat team for their unwavering commitment to WAIPA's success over the years and wish them all the best in, facilitating discussions and consultations with WAIPA members and stakeholders, to support the Steering Committee's efforts as we all work together to forge a new path forward.
Stay safe and take care of yourself and your family. We'll get through this together.
Fahad Al Gergawi,
President, WAIPA Steering Committee
CEO, Dubai FDI