WAIPA Executive Director Bostjan Skalar participated in a series of meetings in China. He was invited as a speaker to the 17th Annual Conference of Federation of Investment Promotion Agencies of China (FIPAC), a national investment promotion platform and meeting mechanism under the advocacy and support from the Ministry of Commerce, P.R.C.
The Annual Conference of FIPAC was held under the theme "New Trends, New Concepts and New Models" and gathered relevant representatives from the Ministry of Commerce to deliver speeches on the implementation of the investment promotion strategy in the new era and senior officials from the investment and enterprise division of the United Nations Conference on Trade and Development to analyze the latest trends of cross-border investment flows and advise on the investment cooperation. WAIPA Executive Director had a pleasure to address the audience in the opening ceremony.
Furthermore, he participated in the International Investment Forum being part of the 21st China International Fair for Investment and Trade (CIFIT) in Xiamen China. 2019 China International Fair for Investment & Trade and Belt and Road Investment Congress was held during 8 – 11 September. Themed on "Introducing FDI" and "Going Global", the 2019 CIFIT focused on the new trend of international investment promotion and highlighted the tangible business effect as well as investment policy and environment promotion by integrating exhibition, forums and seminars.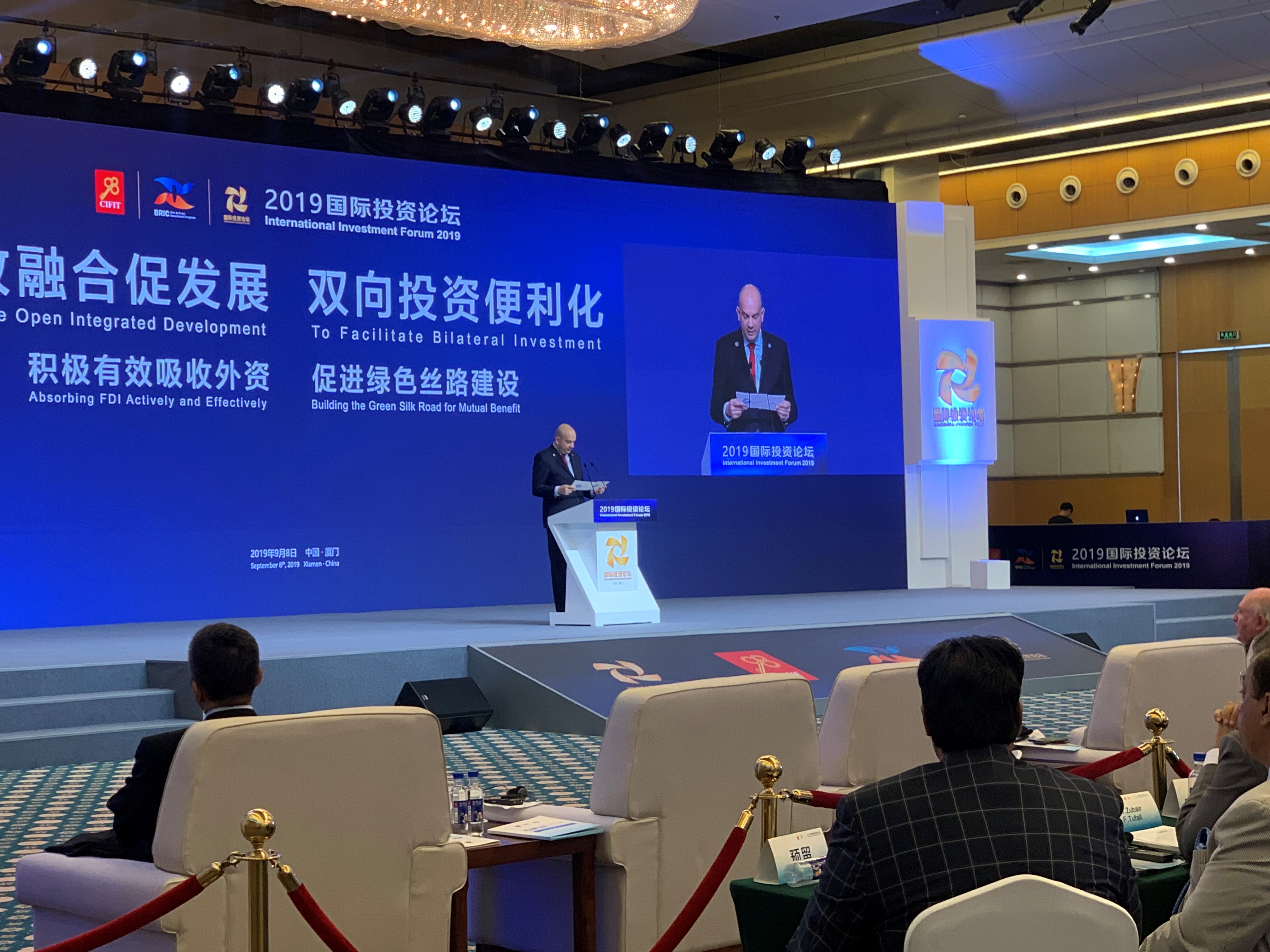 Thereafter, Skalar continued his China visit at the Nankai University in Tianjin where he gave a speech at the FDI in a New Era of Globalization Conference hosted by WAIPA Consultative Committee member UNCTAD, China Society of World Economic on the topic of Investment Facilitation and Promotion.
Lastly, he visited Huawei's headquarter premises in Shenzhen where he was informed about the newest 5G technology and held a meeting with Huawei executives on a future cooperation.