During the World Economic Forum 23 (WEF) in Davos, the World Association of Investment Promotion Agencies (WAIPA) jointly organized an affiliate session with United Nations Conference on Trade and Development (UNCTAD) on the theme of sustainable investment on 17th January 2023.
Titled, "Prompting investment in SDGs: Repurposing Capital" the session was graced by key dignitaries of the field and attended by representatives from both IPAs and the private sector. Mr. Deepak Bagla, MD and CEO, Invest India & WAIPA President, and Mr. Ismail Ersahin, ED, WAIPA were accompanied by H.E. Jose Ramos-Horta, President of Timor Leste, H.E. Oliver Becht, Minister for Foreign Trade, France,and H.E. Rebeca Grynspan, Secretary General of UNCTAD, among other notable panelists.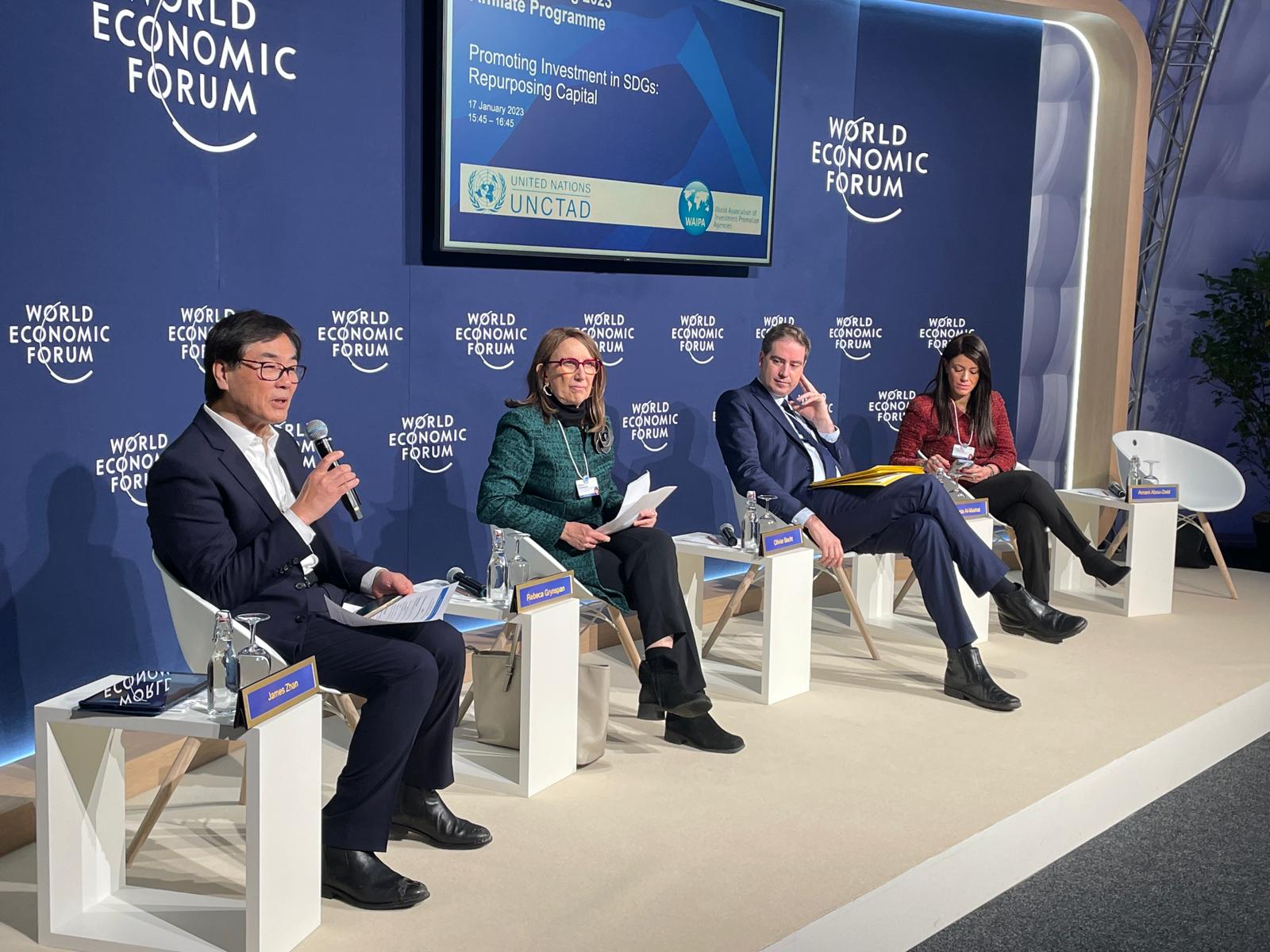 Given that the realization of SDG goals requires enhanced capital in the form of sustainable investments, the session was organized with the objective to provide impetus to the development of investable projects in sustainable themes by IPAs at both global and regional levels. It was noted that relevant stakeholders, most notably the government and their IPAs and private sectors need to take considerable measures to enhance the prevalence and attraction of sustainable investments.
WAIPA, for its part, presented a resolute commitment to the cause both via its individual capacity-building programs for IPAs and at a larger collective scale through its partnerships, more particularly World Investment for Development Alliance (WIDA) for creating guiding policy frameworks at the multilateral level.