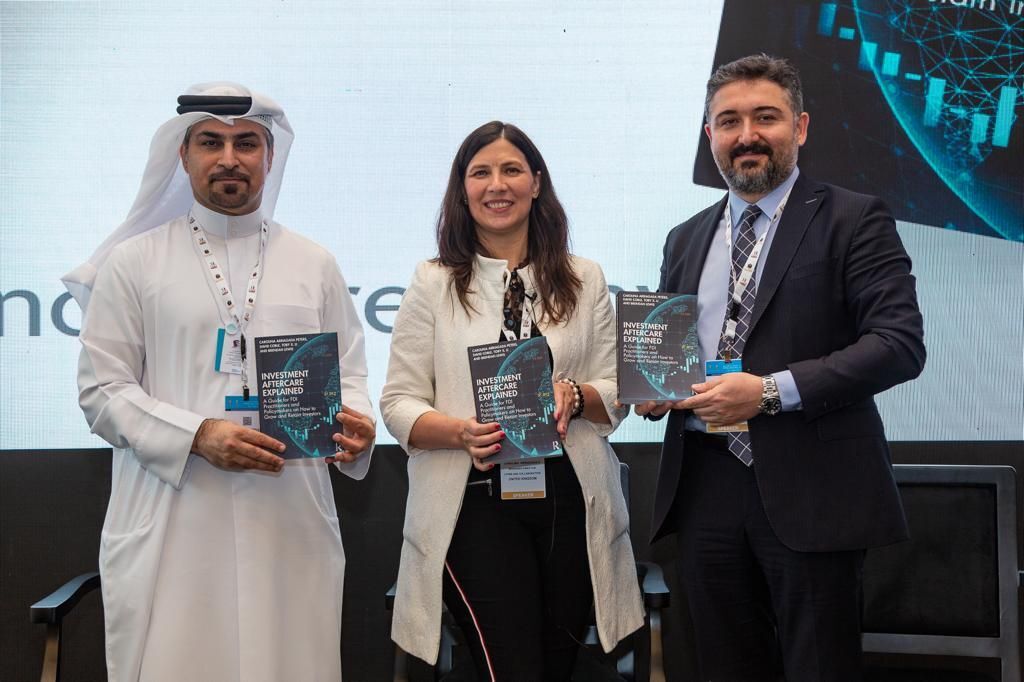 "Investment Aftercare Explained. A Guide for FDI Practitioners and Policymakers on How to Grow and Retain Investors," the first book to systematically map the last step of a foreign investor's journey, was launched today at the Annual Investment Meeting in Dubai, UAE. Speakers at the launch included next to one of its authors Carolina Arriagada Peters, also former WAIPA President and CEO of DubaiFDI H.E. Fahad Al Gergawi, and Ismail Ersahin, Executive Director, a.i., of WAIPA.
The book provides a wide range of approaches and strategies for host economies to better grow and retain foreign investors, encourage follow-up expansions, achieve greater local economic embeddedness, encourage multi-stakeholder dialogue and foster local value co-creation.
"Aftercare is an essential service that IPAs offer. Being in close touch with existing investors helps IPAs to understand and learn their concerns and problems, but also their ideas and future investment opportunities. Therefore, WAIPA collaborates closely with the HCFI on the joint-programme "IPAs Capacity 2030" to establish future-fit learning and development trajectories for IPA, for them to offer state-of-the-art services benefiting locations and investors alike" said Ismail Ersahin.
Written by seasoned FDI advisor Carolina Arriagada Peters, senior economist David Coble, assistant professor Toby X. Li and serial foreign investor Brendan Lewis, the book maps the last step of the foreign investor's journey, usually referred to as post-investment, aftercare or business retention and expansion.