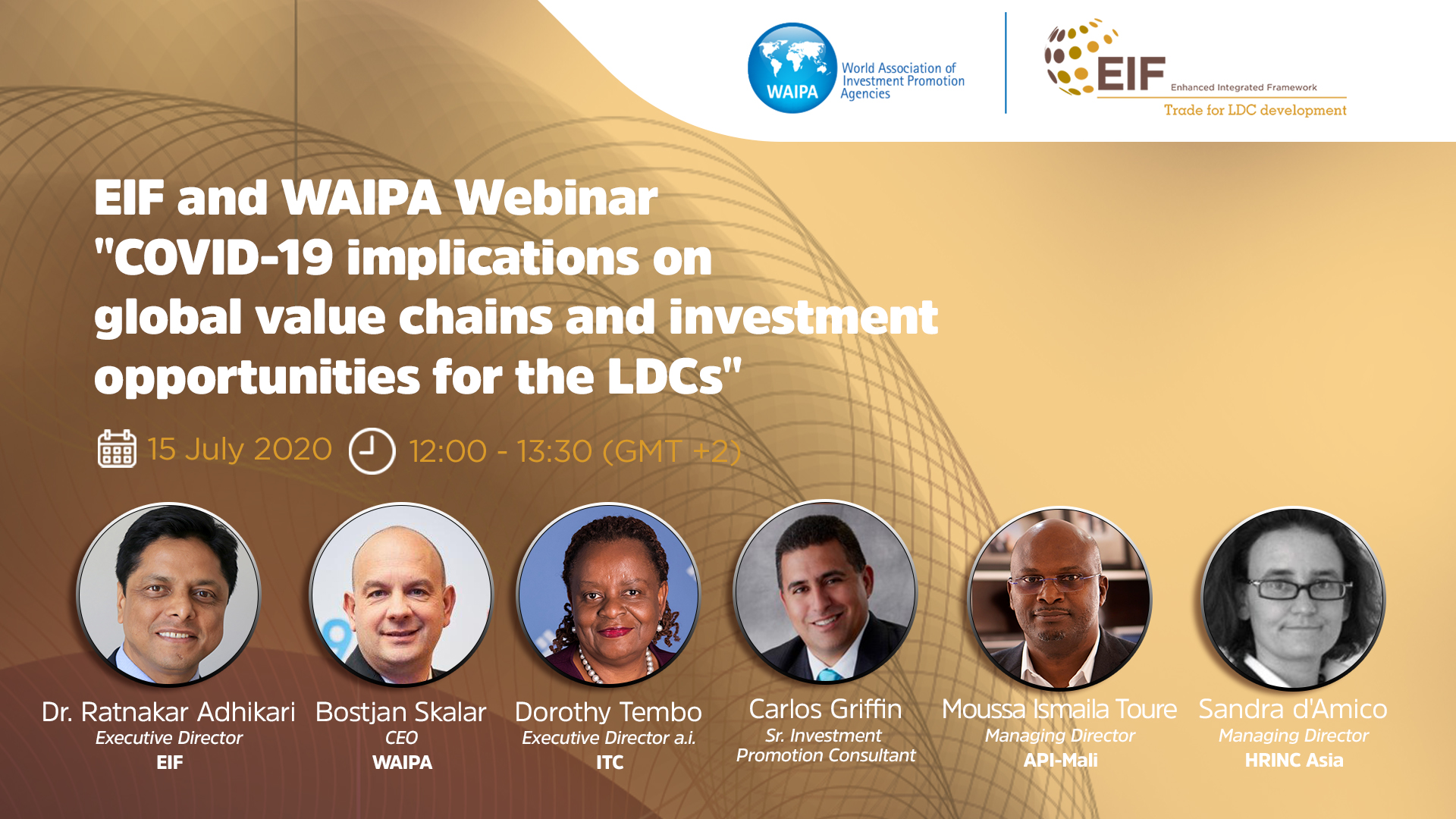 EIF and WAIPA WEBINAR "COVID-19 implications on global value chains and investment opportunities for the LDCs"
EIF and WAIPA joined forces earlier this year to launch a capacity-building programme on investment promotion for the least developed countries (LDCs). We are organizing an online panel discussion, bringing investment and trade experts together with the EIF National Implementation Units and Investment Promotion Agencies of the LDCs to discuss the current situation, challenges and opportunities caused by COVID-19 on global value chains and investment. The Webinar also aims to strengthen partnership and collaboration to effectively support the LDCs in investment promotion.
These topics will be discussed by Mr Ratnakar Adhikari, Executive Director, Executive Secretariat for the EIF; Mr Bostjan Skalar, CEO, WAIPA; Ms Dorothy Tembo, Executive Director a.i., International Trade Centre; Sandra D'Amico, Managing Director of HRINC (Myanmar) Co., Ltd., and Mr Moussa Ismaila Touré, Managing Director of the Investment Promotion Agency of Mali, under the moderation of Senior Investment Promotion Consultant Mr Carlos Griffin.
This online discussion is foreseen to be an open discussion where the participants can post questions and hence can contribute accordingly.
The webinar will take place on 15 July at 12:00 (GMT+2).