WAIPA achieved another yearly milestone in the past week. WAIPA's participation at the UNCTAD World Investment Forum (WIF) was instrumental in spearheading the dialogue on sustainable investment promotion and facilitation. The WIF is a biennial multi-stakeholder gathering which took place in Abu Dhabi from 16-20th October.
WAIPA's engagements revolved around several key topics such as the Blue Economy, Sustainable Energy, Climate Change mitigation, Quality Education, economic growth and innovation, Creative Economy and Sustainable Investments. The engagements in the span of 4 days include 6 Panels, 2+ roundtable discussions, and 10+ bilateral meetings. Below is the summary of all the engagements of WAIPA at the 8th WIF in Abu Dhabi.
Panel Discussion- Promoting Investment in Blue Economy
The Panel discussion sheds light on one of the most pertinent issues, the Blue Economy. SDG14: Life Below Water is the least funded of all sustainable development goals and the panel was an opportunity to raise awareness and facilitate a dialogue around increasing investments to develop a sustainable blue economy. Mr. Dushyant Thakor, Deputy Executive Director of WAIPA laid emphasis on the economic and social importance of the Oceans in meeting the needs for the future.
The panel was shared by esteemed professionals from various financial institutions as well as government representatives from the Least Developing and Small Island Developing States (SIDS). At present, very few countries have a policy framework on strategy to develop and preserve their ocean-based or blue economy resources. Investment Promotion Agencies (IPAs) often do not target BE investments despite the many economic opportunities that the Blue Economy has to offer. Therefore, Mr. Thakor seized this opportunity to express WAIPA's interest and strong motivation in facilitating member IPAs to consider and strategize for Blue Economy policies and increase their capacities to address the challenges of investing in the oceans.
The UAE 2031: Growing Beyond Borders
On this journey of economic and social development, UAE is uniquely positioned and shows immense openness and willingness for inviting business, joining and collaborating with stakeholders and embracing transformational changes. The vision of UAE 2031 is an event that convenes an esteemed gathering of visionaries, economists, industry experts, government officials, investors, and entrepreneurs.
At this diverse and remarkable panel, WAIPA was represented by Mr. Dushyant Thakor, the Deputy Executive Director. Based on his extensive experience of working and building Investment Promotion Agencies, he gave his insights into the role of IPAs in facilitating the achievement of the ambitious goals of UAE 2031. Leveraging the instrumental role that WAIPA plays in developing the capacities of IPAs, Mr. Thakor also shared his insights on the UAE can harness the potential of IPAs in bolstering economic growth and unlock new avenues of progress.
Investment Promotion Executive Luncheon
This invitation only luncheon was organized by WAIPA on the thematic of Sustainable Development Goal 4- Quality Education for All. Luncheon was an opportunity to invite, meet and connect with several steering committee and consultative committee members. WAIPA partners and key stakeholders from the investment promotion community.
Notable speakers at the Luncheon were Mr. James Zhan, Director of the Division of Investment and Enterprise, UNCTAD and Lead, UNCTAD World Investment Forum; Ms. Kaye Anne Greenidge, CEO, Invest Barbados; Prof. Xiaolan Fu, Professor of technology and International Development, Oxford University. The IPA Luncheon featured a presentation from XX, reflecting on the strategies and policies for the promotion of investment aimed at supporting the development of a competitive education system.
International Investment Support Center for the LDCs
This session was initiated by UN-OHRLLS based on a feasibility study they conducted on soliciting perspectives from IPAs, their public stakeholders, and the international organizations which provide them with technical, financial, and training support. This session shed light on how operational and institutional capacities of the IPAs can be developed to stimulate FDIs, particularly focusing on the LDCs. The 46 LDC countries receive significantly less FDIs which hinders their progress towards achieving the Sustainable Development Goals.
WAIPA, represented by Mr. Dushyant Thakor, pointed out the results from the WAIPA WBG Global Survey to lay out the challenges of the LDC IPAs as compared to their highly specialized agencies. He also drew the panel's attention to the need for technical training and capacity building for the IPAs. However, several LDC IPAs are progressing much better. WAIPA is consistently working with UNCTAD, UNIDO, ILO, UN-OHRLLS, WTO EIF to develop modules on capacity building for the Francophone LDCs.
Overall, this session provided WAIPA with a platform to share the on-going project and efforts in developing and improving the LDC IPAs.
The Winning Formula: How IPAs can achieve better results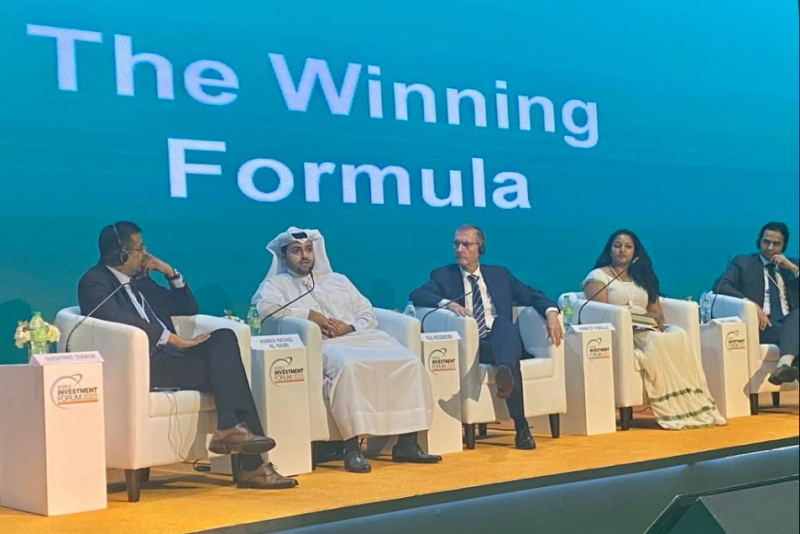 This panel was organized by WAIPA with the aim of achieving exceptional results in attracting foreign direct investment (FDI) and driving economic growth demands a harmonious partnership between Investment Promotion Agencies (IPAs) and investors.  The session was moderated by Ms. Courtney Fingar, Senior Advisor at WAIPA, highlighting synergies between investors and IPAs to unlock sustainable FDI inflows, propelling economic development and achieving sustainable growth.
Mr. Dushyant Thakor leveraged this platform to share the role and significance of WAIPA in fostering the growth and development of IPAs.
Sovereign and Public Investors Dialogue: Leveraging institutional investment for sustainable development
The urgency to boost investment in climate change mitigation and adaptation is growing with every annual COP meeting. As "universal owners" with large investments in companies across a huge range of sectors and markets, sovereign and public investors are in a unique position to drive sustainability along the investment chain and channel more capital into key sectors that can contribute to the energy transition and long-term sustainable development, in developing countries. Therefore, this session focused on how institutional investors such as sovereign wealth funds and pension funds can contribute to net-zero and energy transition. Additionally, it also focused on how governments facilitate long-term institutional investment in sustainable and inclusive development and maximize its development benefits.
Unlocking Investments in the African, Caribbean and Pacific Region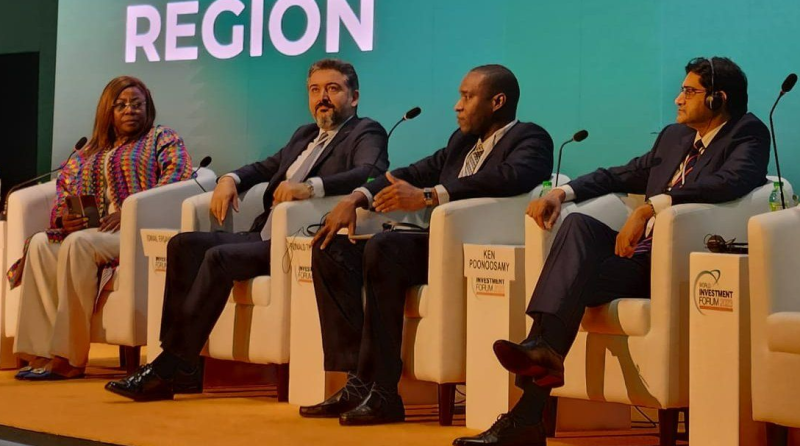 The ACPs comprise of 79 countries out of which 40 LDCs, 28 are SIDS, and 15 are LLDCs. The ACP countries are not only rich in natural resources but also for their human resources. Despite their global economic and social importance, they ACPs account for only 5% of the global FDI inflow (UNCTAD, 2021). Therefore, this panel plays an important role in shedding light on the need and potential of ACP countries in attracting FDIs for sustainable development.
Mr. Ismail Ersahin, CEO and Executive Director, highlighted the challenges IPAs face in attracting investments in ACP regions. The ACP group encompasses economically fragile, vulnerable, and small economies. In 2021, inflows to the LDCs, LLDCs, and SIDS accounted for only 2.5% of global FDI, a drop from 3.5% in 2020. According to the survey conducted by United Nations Industrial Development Organization (UNIDO) and WAIPA, reveals that these nations, with a combined population exceeding 1 billion, grapple with significant development hurdles including mounting debt, export marginalization, energy scarcity, and climate vulnerability. Increased FDI levels would ameliorate these issues. The details of the survey and the results will be published at the 27th WIC in New Delhi.
To address these challenges, Mr. Ersahin encouraged ACP IPAs to focus on positioning themselves for climate friendly investments and sustainable investments. This value proposition will help IPAs position themselves at the global stage as valuable investment destinations.
Meeting of the World Investment for Development Alliance: Collaborating between investors and investment organizations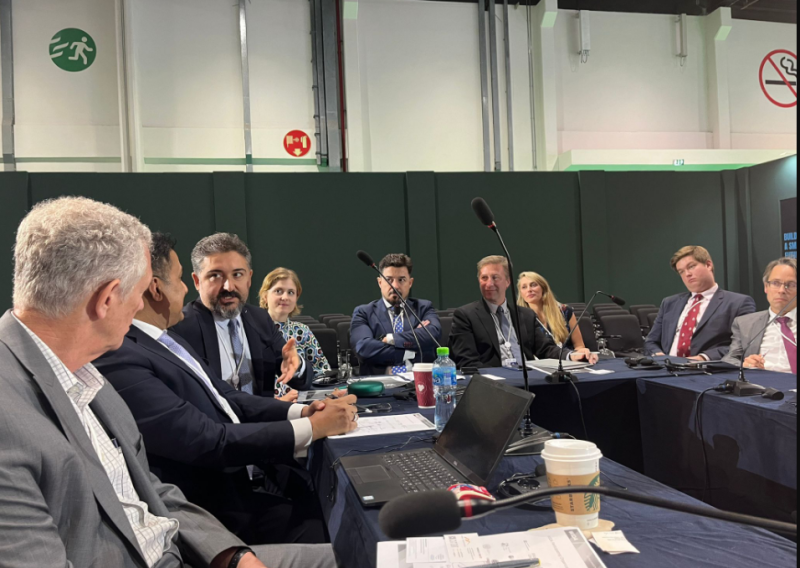 This closed room and invitation only meeting was an opportunity for the investment promotion agencies and investors to brainstorm new ways to leverage the alliance. Specifically, the theme of the session was how to use the WAIDA mechanisms to create greater opportunities for collaboration between investors and investment organizations. Mr. Ismail Ersahin and Mr. Dushyant Thakor, both, shared their insights in strengthening this collaboration.